Elías Rodríguez Sevillano new incorporation in Asesora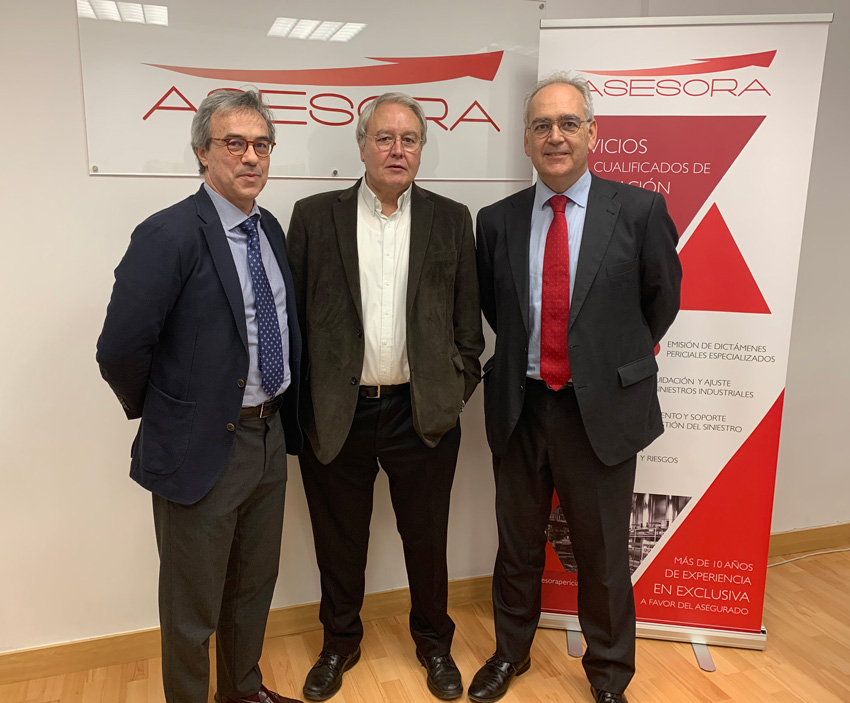 In 2019 ASESORA has carried out an ambitious bid to offer its clients the services of the best valued professionals also in large claims related to construction, civil works or building.To this end, it has reinforced its construction department, which is now managed and developed by one of the most recognized and prestigious loss adjuster and insurance expert of our country during the last 30 years, Elías Rodríguez Sevillano.
Technical architect. Expert in construction pathologies. Author of technical files of slabs. He practiced as a professional Construction Manager and Facultative Director.
He knew the sector from the point of view of the Insurers as responsible of the Construction Department for inspection and subscription of Union Popular de Seguros, S.L.
He was Director of Engineering for Gavial S.A. Insurance Broker, carrying out works for risk inspection and subscription of industrial policies.
Also has been Director and / or collaborator of the most important Loss adjusting firms in Spain from 1988 to the present (RTS, ALEA, CRAWFORD, ABACO, ADDVALORA), assessing the most important construction losses occurred in Spain and Latin America.
Because of his prestige he has been appointed as third expert loss adjuster in more than 100 claims.
He has FUEDI – ELAE loss adjuster accreditation.




---
Renewable energy division
The company has strengthened its renewable energy division with the aim of defending the interests of Companies that focus their activity in this sector.
ASESORA ASISTENCIA PERICIAL team offers specialized technical support in renewable energy. This service increases amounts recovered between 10% and 40%, through a comprehensive study on the causes of the event, detected errors or malfunctions, among other circumstances.